Is it time for deck repair in Missouri? This isn't always a simple question to answer, as not all deck issues require repairs! For example, a worn-out or dingy deck might not need fixes. In those cases, the wood might only need a good power washing or staining to look like new.
On the other hand, homeowners sometimes overlook hidden deck damage or assume some issues aren't serious. To ensure a safe, sturdy deck on your property, note 7 signs that it's time for expert repairs. Then, call a deck repair contractor as needed. He or she can decide the best option for ensuring your deck lasts for years to come!
When Do You Need Deck Repair in Missouri?
Not every nick and scrape means it's time for deck repair. However, make that call if you notice any of the following issues on or around your home's deck:
1. Soft spots underfoot
If you notice soft spots or sagging boards under foot, call for deck repair right away. These spots often indicate rotted wood along the deck's underside. This risk is especially common for decks that sit on grade, or on the ground.
Also, if left unchecked, those soft boards can splinter and crack, sometimes right underneath you. Additionally, water damage and mold often spread to nearby boards, increasing your repair costs! Avoid these risks by scheduling prompt repairs for soft deck boards.
2. Loose boards
Rotted wood, damaged connectors, and other issues can risk loose deck boards. Never ignore this problem on your home's deck! Loose boards can risk slips and falls and might come away from their connectors completely.
If you cannot see how to tighten connectors or otherwise make repairs quickly, call a pro as soon as possible. This is especially vital if nails, bolts, and other connectors have rusted or look damaged. Strong connectors mean a stable deck, so don't ignore this issue on your property.
3. Wobbly or loose railings
Wobbly or loose railings need immediate fixes, to ensure everyone's safety. Wood rot, cracked wood, and damaged connectors can cause this issue. In some cases, a deck contractor might need to replace those railings or connectors. Whatever the case, don't risk a fall by ignoring damaged railings on your home's deck.
4. Damaged posts
Posts are what hold up and support a deck's weight, keeping it stable and level. In turn, damaged posts need immediate fixes. If you notice splintered wood, sinking or uneven posts, or other such issues, schedule repairs quickly.
To address those posts, a deck repair contractor might add new concrete or replace footings altogether. This ensures the deck won't sink and helps prevent damage to other planks and boards. He or she might also replace connectors or treat the deck for infestation or mold.
5. Severe mold, mildew, moss, or algae
Mold and similar materials spread and grow over time. They also eat away at wood and risk cracking, splitting, chipping, and other damage. Mold especially can also mean unpleasant odors, making it difficult to enjoy your home's deck.
Consequently, don't overlook these issues on your deck or assume the mold will dissolve once the weather gets warm. If a good power washing doesn't remove mold and other growth completely, schedule repairs.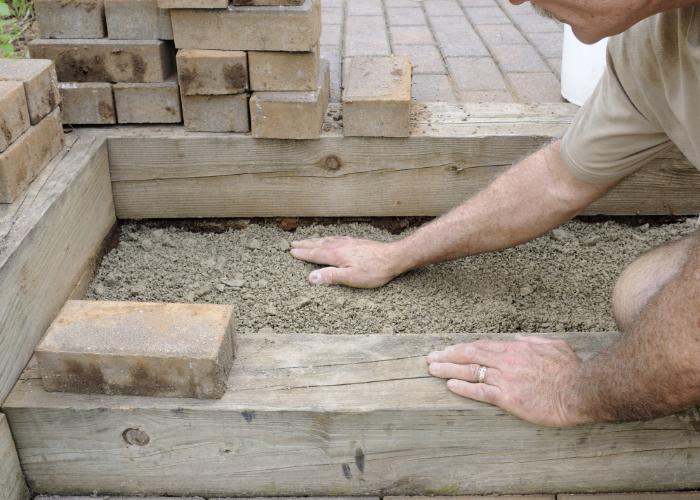 6. Insect infestation
Insects such as termites and carpenter ants eat at deck wood, risking severe damage. Rather than just treating the infestation, it's vital for homeowners to schedule needed patching and other repairs. Small cracks in wood can spread and risk splintering and other costly damage.
Also, take whatever steps you need to avoid future infestation! This might include special treatments, raising the deck, keeping food debris away, and so on. Your deck repair contractor might also suggest new paint or stain, to protect wood.
7. Sloping
A sloping deck risks tripping and other hazards. In many cases, wood rot or sunken posts result in a sloping deck. Your contractor might need to replace some damaged boards or otherwise prop up a sloped deck. He or she might also suggest treating damp or soft soil on your property, for added support.
The Deck Builders of Kansas City is happy to point out these 7 signs that your property needs deck repair in Missouri. Hopefully this has helped you evaluate your deck for fixes! If you need expert attention for your deck, call our deck repair contractors. We offer FREE price estimates and guaranteed services. To find out more, contact us today.