A beautiful and durable new deck outside your home begins with the right deck contractor in Kansas City! Deck installation is often more involved and difficult than homeowners realize and should be left to a professional, who can ensure that your new deck is solid and secure and built to last.
While a general contractor might be qualified to install a deck in Kansas City, it's often better for homeowners to invest in an experienced deck contractor instead. To better understand why that is and to help you choose the best deck contractor in Kansas City, note a few simple suggestions to keep in mind.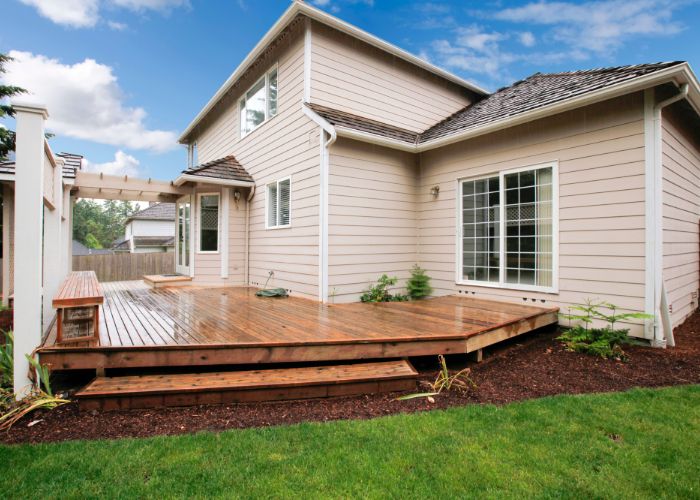 They Should Specialize in Decks in Kansas City!
A deck contractor in Kansas City will have access to the best building materials for decking, and understand the differences between solid hardwoods, composite decking, metals, and other such materials. He or she will also be more familiar with today's styles of decks, patios, pergolas, and other outdoor structures than a general contractor, and better able to assist with the design of your new deck.
An experienced deck contractor or pergola builder in Kansas City will also be familiar with the biggest risks for damage to outdoor decks and other structures. For example, they might suggest keeping the deck further off the ground than average, to protect against wood rot and ensure your deck has plenty of room for air circulation underneath. They might suggest pergolas or overhead features on your new deck with gaps between slats, to avoid trapping hot air in summer or smoke and odors from your outdoor grill.
A Deck Contractor in Kansas City Should Offer Lots of Options
A qualified deck contractor in Kansas City should offer lots of options for your deck, including various decking materials such as cedar, metal, and compositing decking. He or she should also be willing to work within your budget while ensuring you end up with a beautiful new deck in Kansas City that you love!
Some general contractors or inexperienced deck installers will work from kits and prefabricated decks. Kits can be an excellent option for quick and affordable deck installations, but they shouldn't be your only option. If you're a homeowner who prefers a stylish deck built around your home's overall style or if you have certain features and details in mind for your new deck, a qualified deck contractor should be able to meet and even exceed your expectations.