Deck repair for a Kansas City property ensures a safe, structurally sound surface as well as an attractive area for relaxing and entertaining. However, many homeowners often assume that a damaged deck needs replacing or upgrading, not realizing their options for deck repair!
If your home's deck is suffering from wood rot, sagging or broken slats, or otherwise needs repair, don't start pulling it apart and shopping for new deck materials quite yet. Note a few vital considerations about your choices for deck repair in Kansas City as well as some tips for deciding if it's time for a new deck, patio design, or even a pergola outside your home.
Options for Deck Repair in Kansas City
First note that most decks are built with individual slats and not long pieces of wood or other such materials. This offers the option of replacing damaged slats as needed, without having to tear out the deck and start with a new one!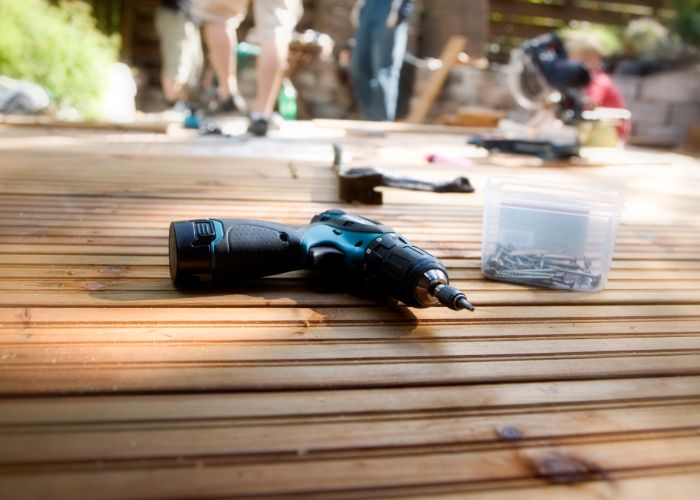 Deck companies in Kansas City typically begin repairs by removing nails, bolts, and other fasteners, to note the overall structural integrity of damaged slats. A contractor can then also note any rust or other corrosion around those bolts and connectors, which also indicates the levels of damage and if the deck needs replacing.
Deck repair in Kansas City then involves removing rotted portions of deck slats or the entire board itself. After replacing rotted or damaged pieces, it's good to add a sealer around the repairs, to keep out water, corrosive chemicals, and other damaging elements.
A deck building contractor might also note if your home's deck could benefit from a reinforcing joist. A joist is a large board placed underneath structures such as flooring and roofs, perpendicular to the boards above. Joists add structural support and strength especially in the middle of boards or at their weakest point. A supporting joist might be just what's needed to avoid future damage and otherwise unnecessary deck repair in Kansas City!
What Damages Decks in Kansas City?
To help keep your home's deck in excellent condition, you might note some factors that contribute to damaged decks in Kansas City. Excess moisture leads to wood rot and mold growth, and these both risk broken or rotted slats and the need for deck repair.
However, note that decking materials are typically treated to withstand outside moisture and humidity and to be as watertight as possible. If your home's decking is rotted or mildewed, or mold tends to grow along its surface, you might consider replacing that material with a more durable composite decking.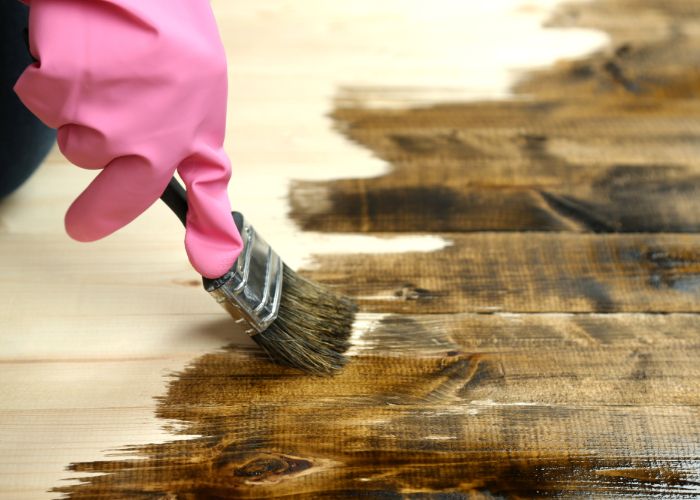 Excessive wear and tear or weight also contributes to damaged decking. While you might assume that deck slats are designed to withstand excess weight, note that even the most durable decking materials begin to sag or break under pressure. If you often entertain a crowd or want to install an outdoor kitchen with heavy appliances, ask a decking company in Kansas City about adding support joists under your deck and reinforcing its footing and other pieces with heavy-duty bolts and connectors.
Lack of proper maintenance is also a contributing factor to damaged decking. Most decking materials need consistent cleaning and sealing, to add a protective coating between the wood and outside elements. Regular power washing also removes corrosive air pollution residues, gritty debris, growing mold, and other damaging elements from decking surfaces.
When to Choose a New Deck in Kansas City
While Kansas City deck repair is often easier and more affordable than many homeowners realize, in some cases it's often better to simply replace a worn and outdated deck. For instance, not only does entertaining a crowd on a small deck lead to early wear and tear but it can also mean an uncomfortable space you can't enjoy! A deck builder in Kansas City might work with you to design a new deck that offers all the space you need for entertaining.
You might also notice that your kids and pets are especially tough on your home's decking surface and have grown tired of cleaning up muddy paw prints or patching dents and dings from bikes and toys. In that case, you might consider a new composite decking material. Wood-plastic composite decking offers more durability and ease of cleaning, something many busy families enjoy!
Homeowners who install decking themselves also tend to choose simple designs without much added room for storage, outside lighting, built-in seating, and the like. If your DIY deck has simply outgrown its usefulness and you'd like to enjoy a more comfortable atmosphere, deck builders in Kansas City can create a deck that offers all the added features you enjoy, including electrical wiring and plugs, built-in bench seating and planters, and much more.
Should You Choose a Deck or Patio in Kansas City?
If your home's deck is in need of replacement, or if you've been thinking of having a deck installed, you might wonder the differences between decking and a patio in Kansas City, and which is the better choice for your home. First note that a deck is built off the ground; wood slats need that clearance for air circulation and to stay away from moist, damaging soil.
A patio, however, is built on the ground, typically with a stone or brick flooring. If your home is elevated off the ground, perhaps to accommodate a large basement or lower level, you might appreciate a deck that extends from the home's entryway, saving you from having to climb up and down steps as you would with a patio.
Note, too, that you might not be able to enjoy a ground-level patio after heavy rains or during wintertime, when its flooring is covered in mud or snow! An elevated deck allows for a dry, clean space no matter the outside weather conditions, and a fire feature or heater creates a warm atmosphere you'll enjoy almost every day of the year.
Costs for deck repair in Kansas City are also sometimes cheaper than replacing heavy patio pavers and stone. Keep this in mind when choosing between decking or a new patio in Kansas City, so you know you'll enjoy your space for many years to come.